Fortunately, there are many ways to get rid of unwanted tooth stains and to regain your bright smile again. However, the way to get the best results is to see a dentist to get your teeth whitened professionally. The new 20850 ZOOM teeth-whitening procedure has become one of most popular among patients.

The 20850 ZOOM teeth whitening procedure is very convenient for patients because it's simple and quick.  ZOOM whitens your teeth in just 3 simple steps. Zoom teeth whitening is a procedure that's done at the dentist office. ZOOM is a professional, in-office teeth-whitening procedure that must be done by a professional dentist like Drs. Schwartzman, Healy and Offit. The entire ZOOM teeth-whitening procedure takes only about an hour to complete from start to finish. The first of three steps is the preparation stage. You will need to complete pre-procedure paperwork and new patient paperwork (if you're a new patient) before your dentist can begin the procedure. After you complete the necessary paperwork, your dentist will do an exam to make sure that your teeth are healthy and clean. You'll need to get a professional teeth-cleaning if you haven't had a recent one. Your dentist will take note of your teeth shade as a starting point and as a means of tracking progress once the procedure begins. Step number 2 is the teeth-whitening stage. It involves the actual whitening process.  It begins with coating the gums and soft tissue in order to create a protective layer. This is necessary because the ZOOM whitening agent is so powerful. Once that's done, the dentist will apply the first layer of ZOOM whitening agent on your teeth. She'll wait 15 minutes and repeat. The entire ZOOM whitening procedure consists of four, fifteen minute intervals or 60 minutes. The third and last step involves the dentist checking your progress & that's it! You get to walk out with a beautiful, white smile; all in just an hour!
To learn more about 20850 ZOOM teeth-whitening, call our office today. We'll be glad to schedule a consultation appointment for you with one of our dentists.
By Drs. Schwartzman, Healy and Offit
February 28, 2019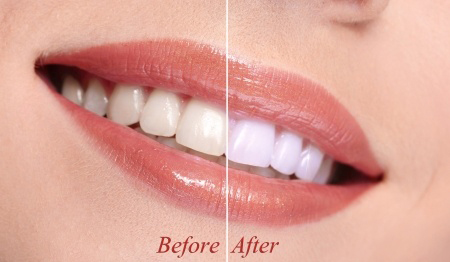 Blog Posts
Follow Us